Stuff About Website Creation and Internet Marketing Blog
September 24th, 2019
New Website Design Template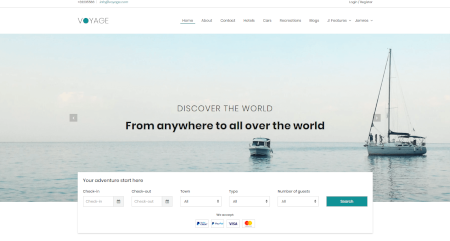 LMS Website Services is proud to announce another new website design. This template is optimized for the hotel booking and tourism niches.
This template is called "Voyage" and is one of many website designs we offer. There is a built in hotel booking extension for easy booking of hotel rooms. This template can also be used for any website that requires a reservation component.
Our stylish website designs are high quality but low priced. See our stable of website designs here.

Call Today! 248-804-9744