Custom Plans
Custom Website Plans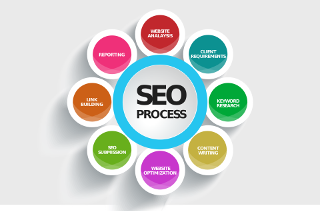 LMS Website Services not only offers our two most popular website design plans (Basic Plan & Managed Website Plan) but we can also customize a website design plan just for you. We know that not all websites fit every company. Some companies will need only a very small site to create a web presence but really have no desire to market their site or generate business from it. Others want to be found as high up in the Google rankings as possible and are willing to spend what it takes to accomplish that. Our two most popular Website Plans are designed to satisfy the majority of small to medium sized company's website design needs but we also offer customized website plans.
Get A Customized Website Design Plan
If your needs don't fall within the parameters of our two popular website plans, we will create a customized plan that will fit your specific needs. We will determine what your goals are and configure a plan that will accomplish them. These plans are based on an hourly rate and you can choose as many hours per month as you want to build your Customized Website Plan. We will go over your options with you and create a plan that will satisfy your business needs. Your success is our number one goal!
Click here to get a free consultation with the owner of LMS Website Services