Responsive Website Design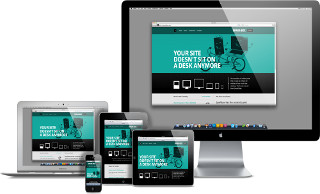 Every one of our website designs are responsive. What this means is that your website will re-configure itself to fit all screen sizes. Whether it's on a smart phone, tablet, laptop or desktop, your website design will look great. Not only will your website look great on every device but because responsiveness is a Google ranking factor, your website will rank higher than other non-responsive websites (all other aspects being equal) which will result in higher rankings and thus more phone calls to your business! Mobile ready is an extremely important aspect of good website development and we specialize in this area.

Free Phone Consultation!
If you have any questions about how our company works or how responsive website design works, please contact us here for a free phone consultation. Don't forget to let us know what day and time would be the best to contact you.